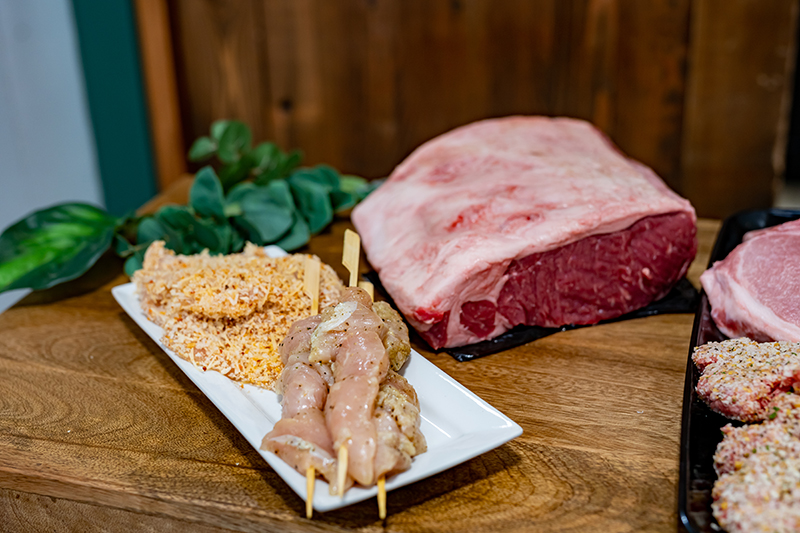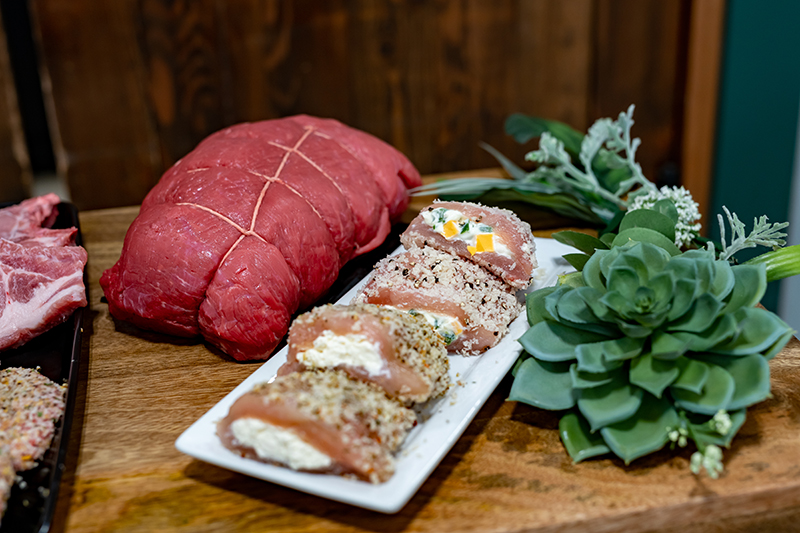 "Meat Your Needs" what dish do you want to create tonight!! Meat is a diverse protein and with todays' various methods of preparation you can create an amazing, delicious meal for you and your family within thirty minutes.
Our daily features have a variety of beef, pork, and chicken features. You have the option of choosing your own cuts to prepare or take home something we have created for you.
The following are daily features:
Ground Beef
Meatballs
Beef Stir Fry
Beef Stew
Striploin Steak
Sirloin Steak
Marinating Sirloin Tip Steak
Seasonal Beef Kabobs
Roasts and Briskets
Bone-In Pork Chops
Boneless Centre Cut Pork Chops
Pork Tenderloin
Side Ribs
Store Made Pork Cutlets
Ground Pork (upon request)
Stuffed Pork Tenderloin
Boneless/Skinless Chicken Breasts
Split Chicken Wings
Bone-In Chicken Thighs
Chicken Drumsticks
Chicken Breast Stir Fry



Store Made:

Chicken Cutlets
Stuffed Chicken Breasts
The counter features a wide variety but if you don't see what you're looking for, ask our meat cutter or customer service for larger cuts requested and other specialty items we can have for you within 24 hours.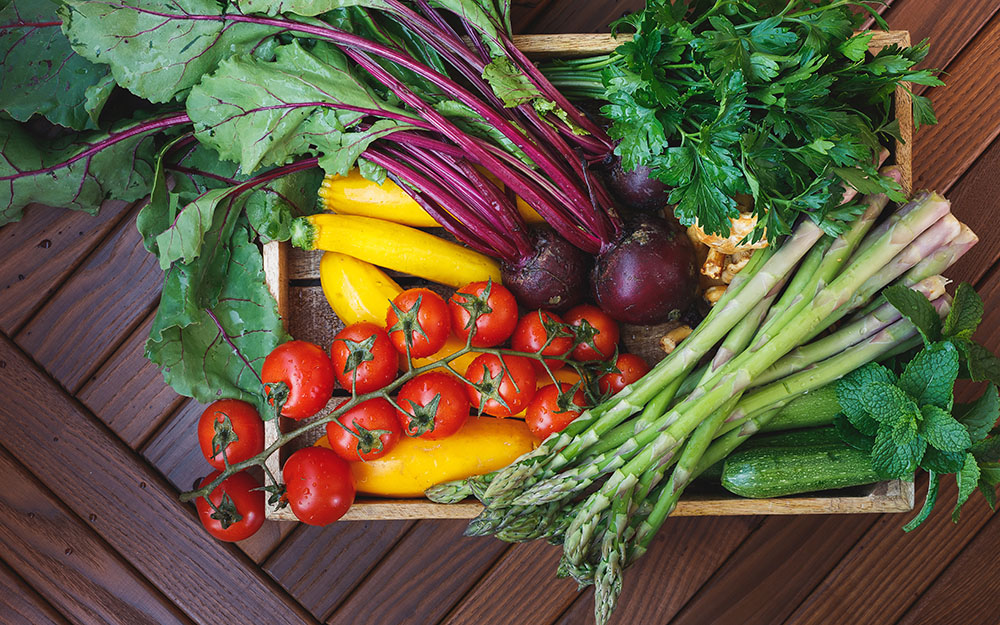 Salad Kits they have come a long way from your Caesar salad kit with varieties including kale, cabbage, and other veggies to give an extra crunch to your meal. They're great sauteed with eggs or for creating a stir fry.
Bagged oranges and apples are perfect for weekly items to snack on or add to your kids' lunches. The berry varieties create the ultimate breakfast smoothie or addition to yogurt and cereals.
We love the preference of fresh herbs but with research on the freshness life span they don't last to make a great impression. We absolutely love the freeze-dried varieties of the Litehouse brand which is so close to fresh you will be surprised!!
Have a special request for fruit or veggie trays? We can make anything your taste buds desire.
What's your go-to?! We make a wide variety of different items to take home, have for lunch or to snack on.
We feature unique grab and go lunches:
Store made meatballs with three different sauce varieties – sweet and sour, teriyaki and honey/garlic
Traditional Ukrainian meal of smokies, perogies with a side of sour cream and green onions.
Chicken Taco Salad with all the fixings of black beans, corn, cheese, salsa, sour cream, and Catalina dressing.
Store Made Sushi is the best! Made from scratch and fresh weekly:
Teriyaki Beef Roll
California Roll
Philadelphia Roll
Tempura Shrimp (dynamite) Roll
Salad features from lettuce creations to pasta we have it all…
Chef Salad
Greek Salad with Chicken
Ceasar Salad with Chicken
Big Mac Salad without the bun
Apple and Herb Pasta Salad
Veggie & Cheddar Pasta Salad
Sundried Tomato and Garlic with Italian Dressing Pasta Salad
Broccoli Salad
Our store made wraps and sandwiches use meat that is slow cooked in our oven with all the fixings.
All Items can be offered for business functions, family gatherings and any other occasion in larger quantities. Call and place your order today!! (24-hour notice requested).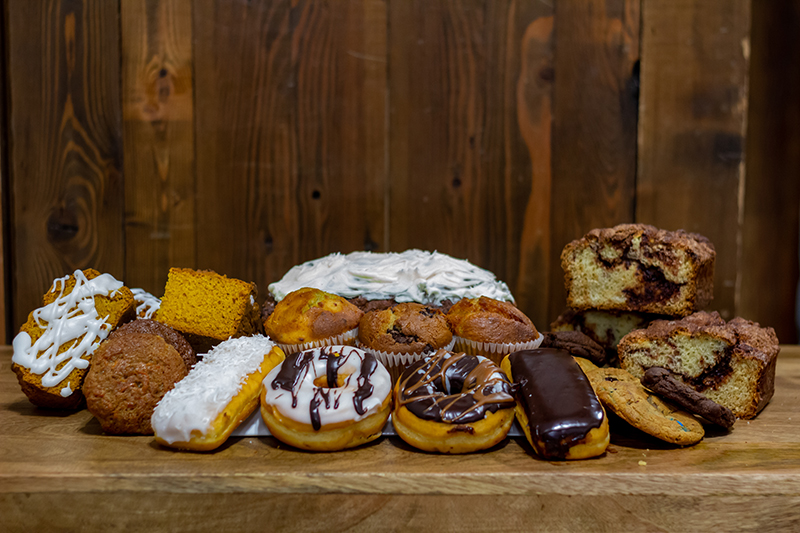 Sometimes I believe this department is never ending…we can create so many delicious items to compliment any meal or gathering – it's just a matter of choice.
Lemon Cranberry
Banana Chocolate Chip
Carrot
Raisin Bran
Fruit Explosion
Specialty Loaves prepared from scratch:
Banana Loaves
Cinnamon Loaves
Pumpkin Loaves
Not only great on their own but make an amazing French toast for a brunch.
Watch out Cookie Monster…
Milk Chocolate Chunk
Triple Chocolate
Salted Caramel
Macadamia Nut
Store baked chocolate/caramel donuts, donuts and long johns with sprinkles and coconut along with Boston cream varieties and apple fritters with honey drizzle.
We are here to serve you with each department creating the magic for what brings inspiration to the kitchen, family, and friend gatherings… you request it we can do it!!
We are your local, independent grocer ready to be there for all your requirements.
Denise Kilback
Owner